When quizzed about postal stamp rates, new Postmaster General Louis DeJoy said he didn't know the cost for a postcard or a square greeting card, though he did know the rate for a first-class mail stamp.
The not-so-surprising truth is that many people can't tell you the cost of postage when asked – even a first class stamp.
But it is important to you – and to me – to understand the costs and "ins and outs" so that we can keep track of our expenses. I've included in my price charts below the number of sheets of plain paper that will fit in an envelope at each weight/price level.
Current Postage Pricing
Download a handy printed copy: Postage Pricing
Updated as of September 8, 2021
Here's a quick link to all pricing on the post office website.
After 3.5 ounces use the large envelope rates below.
Postcards
Postcards are currently 40 cents each.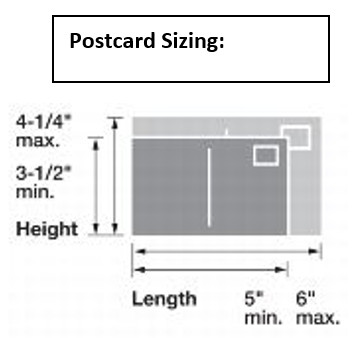 STAMP RELATED PROGRAMS
Listed here for your convenience are some stamp related programs offered by our advertisers